In the first part of this article series, I explained how to install the popular package manager brew.
In the second part of this series of articles, which is getting longer, we will look at finding and installing packages.
brew search
The following operations take place on the terminal, like almost everything at brew. The terminal will become your new best friend and you will learn to use it to operate your computer. It may seem complicated and nerve-wracking at first, but in time you will begin to understand and hopefully enjoy it.
With the command brew search and another word you can search near it. Now let's look for a web browser:
brew search firefox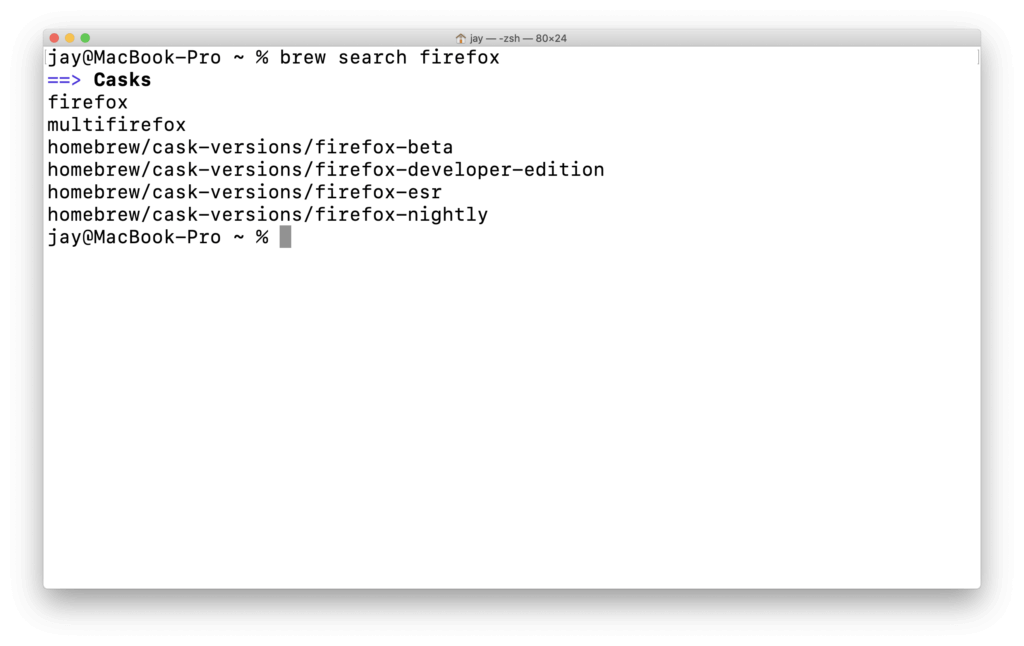 Now all results are displayed for it. With firefox the official Firefox browser is available, with firefox-developer-edition and firefox-beta also corresponding pre-release versions.
Search online with formulae.brew.sh
At https://formulae.brew.sh, you can search for packages online and also view some more information about them.
So let's take a look at Firefox here.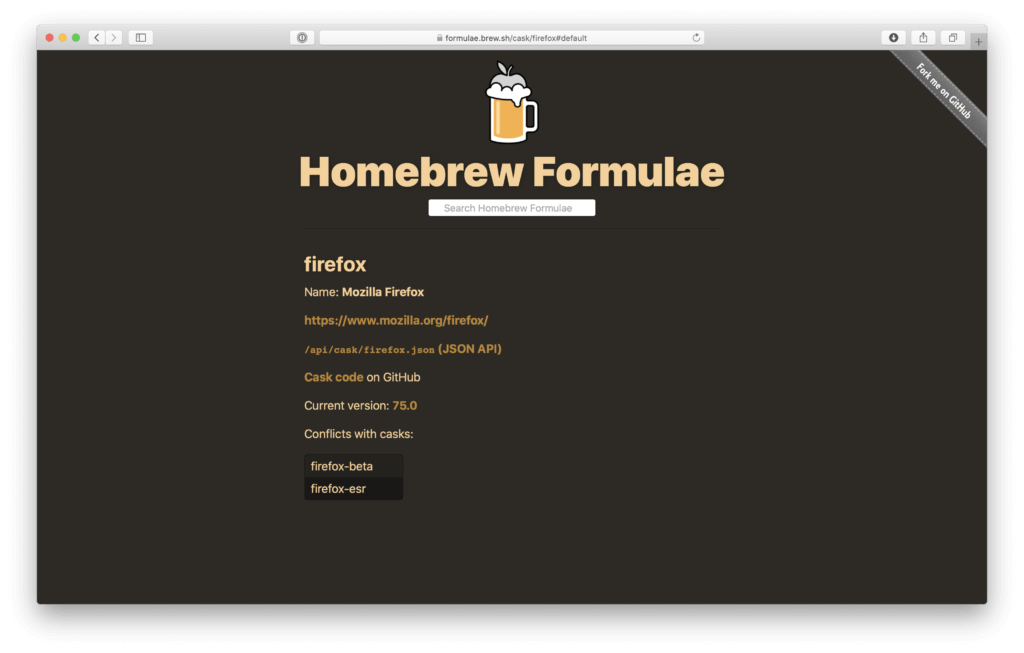 We find the official name, a link to the package's website, and under the Cask code on GitHub item, we also find the most interesting part, which is quite transparently the process of how a package is installed.
A few words about safety
With brew you bypass the official download from mozilla.org. So it could theoretically happen that you install something that is called firefox but is not Mozilla Firefox at all. If you're unsure, you can just check the link above to see where the files came from.
In the case of Firefox, you can easily see here that the package is downloaded from cdn.mozilla.net. This is the official source.
Install package
Now we go back to our terminal and install the Firefox browser. This can be done with the brew cask install command:
brew cask install firefox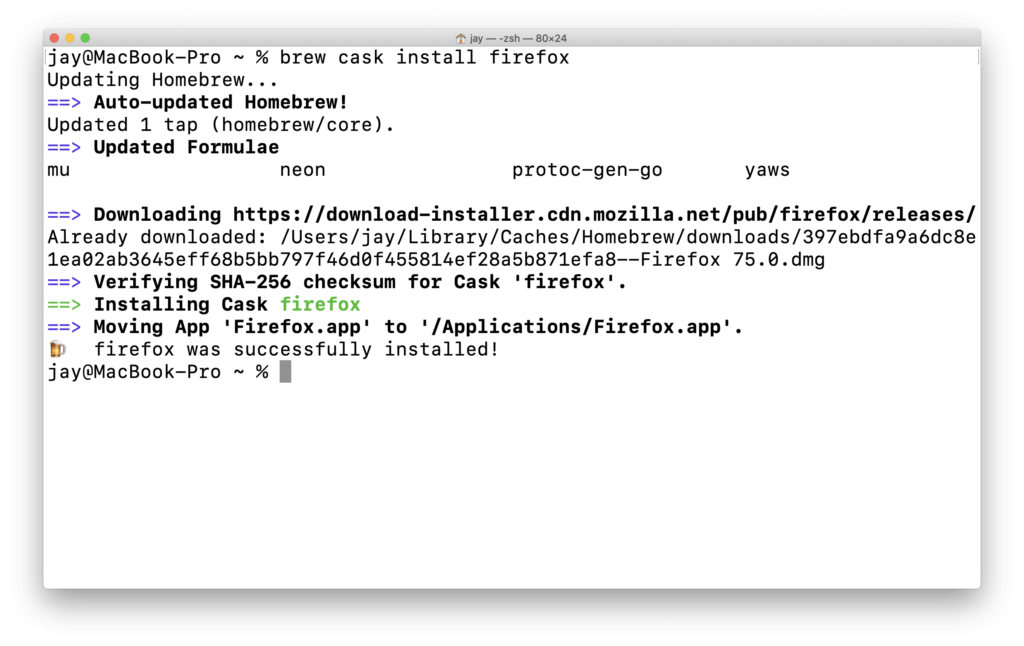 Here you can clearly see: Brew updates the list of available updates with every installation process. After that, the required files are downloaded (this was not necessary for me now, as I had already done this earlier to see if everything was working correctly). So if you are installing larger things, it may take a few minutes, especially if you are on the go with mobile connections.
Try it out
Firefox is installed and you can find it normally in the Applications folder on the Mac.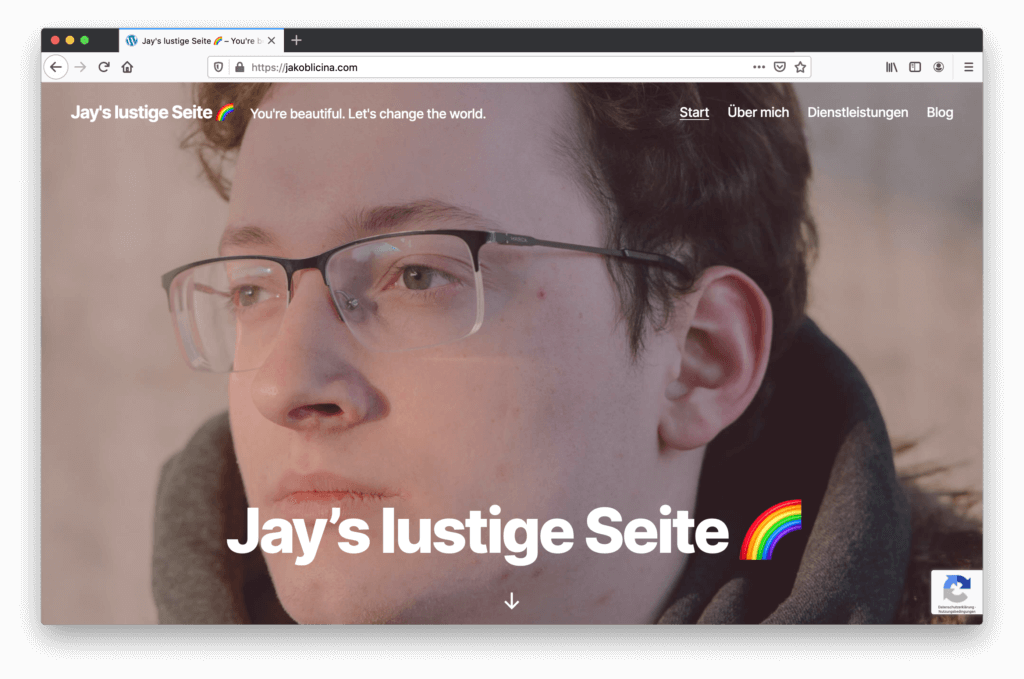 Conclusion
Today you learned:
two different ways to find programs: Quickly via the terminal, beginner-friendly via the website
Package installation path checked
Install packages
Let me know how you like this series of articles and if you got along with the tutorial. I'm glad to hear your comment.